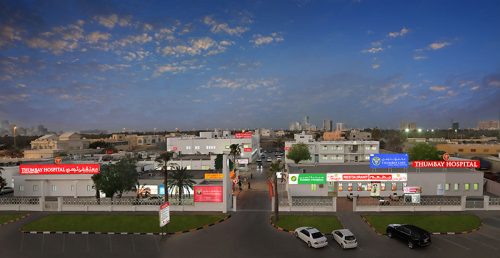 Thumbay Hospital Fujairah one of the leading academic hospitals under Thumbay Group's healthcare division has announced several attractive discounts on treatments including consultations, diagnostic tests, deliveries, surgical procedures and health checkup packages, as part of its 'Healthy new year offers on Saturday, 2nd January 2021.
Normal Delivery Package @ AED 5299,LSCS Delivery @ AED 8999.
Annual Health Check Up Package including 9 Major Lab test For just @ AED 199 (Actual Cost AED 1165), Health Check up package @ AED 299 (Actual Cost AED 1475)Including 10 Major Lab test, X-Ray & ECG.
Apart from the package Obstetrics and Gynecology Consultation @ AED 149,General Surgery Consultation @ AED 150,Dietician Consultation @ AED 20,Cleaning of Teeth @ AED 149,20% Discount on all Dental procedures ,Ear Piercing @ AED 199,Circumcision @ AED 650,50% Discount on All Cardiology procedures like TMT & Echocardiography. Attractive discount on Radiology services like Anomaly scan just for AED 599,All Ultrasound @ AED 399 ( Patients can book Saturday and can avail before 31/01/2021).
For more details on the New Year offers or for appointments, call/Whatsapp: 056-5266998.